Images Link To
Pictured Handjob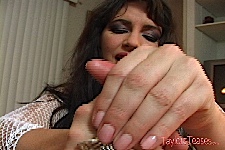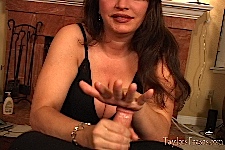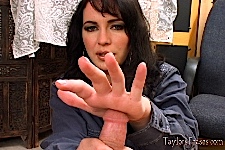 Palming/Cupping

This is

an alternative to

thumbing

or

dictating

for really big cocks where a thumb or forefinger will not suffice in blocking the span of the hole sufficiently so the palm of the hand is used with the other hand usually used to subdue the overly large member.

Of course it can be used with pretty much any size cock but really the move is born out of necessity with the large member and with the smallish one it becomes simply a personal style.


A second reason palming can be effective in playing with the head of a victim it can hide the head of the cock from view so he can't see what's happening to him. If he's been properly prepared before hand he's probably uber-sensitive and can't correctly discern what is going on. This may be a good opportunity to "pretend" you are putting a piece of proken glass, a burning ember or a dollop of IcyHot in your palm and make sure he sees it a split second before you slam your hand down on the head.
ITS EVEN FUNNIER THAN IT SOUNDS AND IT REALLY RUINS THAT ORGASM FOR HIM!